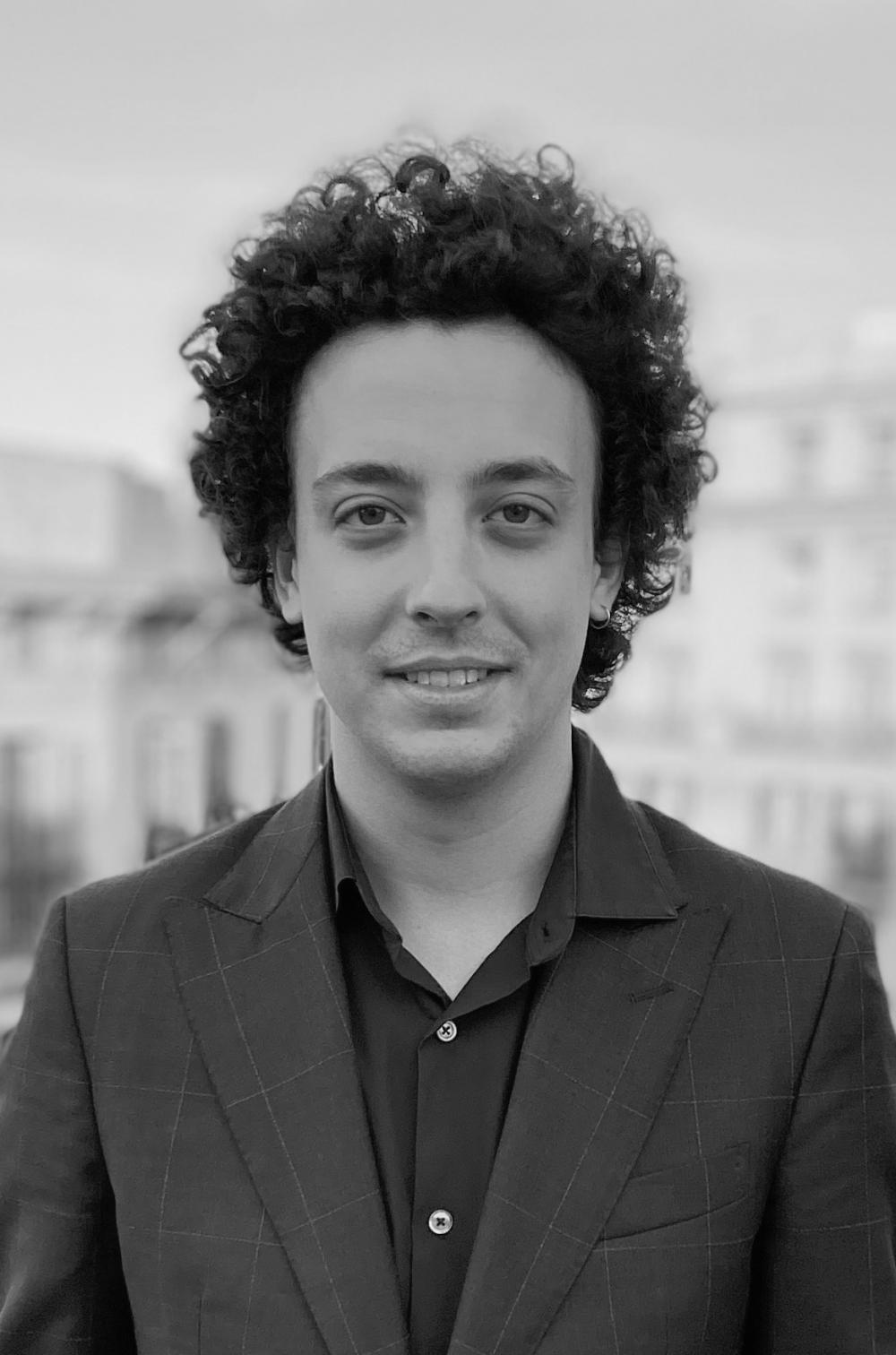 Born in Barcelona in 1994, Andreu Pitarch started playing the drums when he was just eight years old, inspired by the music he heard at home, thanks to his father, a huge Jazz fan, and also his mother, who always took him to all concerts she could. The music of Art Blakey and the Jazz Messengers, Miles Davis, Keith Jarrett, Pat Metheny and Weather Report became the soundtrack of his childhood.
As a child, he studied at a small school in the Raval neighborhood in Barcelona, and later at the Taller de Músics until 2012, when he entered ESMUC (Catalonia Music School), where he continued his training and earned his undergrad degree under the tutelage of David Xirgu, Lluís Vidal, Horacio Fumero, Albert Bover or Joan Díaz, among others. In 2014 he moved to Amsterdam to study for a year at the Conservatorium van Amsterdam.
In 2017, Andreu was accepted to study a Master of Music at the prestigious Manhattan School of Music, in New York. He graduated Summa Cum Laude in 2019, having received classes from Jazz masters such as Kendrick Scott, John Riley, Stefon Harris, Dave Liebman, Phil Markovitz...
During his career, Andreu Pitarch has played with musicians such as Peter Bernstein, Ethan Iverson, Arturo O'Farrill, Jon Faddis, Perico Sambeat, Raynald Colom, Lluís Vidal, Horacio Fumero, Joan Díaz, Ben van Gelder, Xavi Torres, Lluc Casares, Bruno Calvo, Fèlix Rossy, Isaiah Thompson, Davis Whitfield, Steven Feifke, and many more.
He has performed in renowned clubs, venues, and festivals across Europe, the United States, and Canada such as Dizzy's Club, Birdland, Smalls Jazz Club, Mezzrow, Bimhuis, Jamboree, Auditori de Barcelona, Jimmy Glass Jazz Bar, Sunset Jazz Club, Hot Clube de Portugal, Terrassa Jazz Festival, Granollers Jazz Festival, SunFest Music Festival...
In addition to his career as an interpreter, Andreu also dedicates part of his time to teaching. He has taught at several different music schools in Barcelona and in 2019 he was a guest professor at the Tenerife Jazz Camp music seminar, organized by the saxophonist Kike Perdomo. In NYC, Andreu worked for S'Cool Sounds, an organization whose objective is to give access to music education to kids that attend public schools all around New York City, especially those that live in low-income communities. 
In July 2021, Andreu received the award for best interpreter/musician at the 44. Getxo Jazz International Festival, in which he participated with the Victor Jiménez Quartet, that earned the 2nd prize
Andreu currently lives in Barcelona.